Winter, where I live, is cold and allows for a lot of bundling up. Winds are fierce (which calls for scarves), days are chilly, and boots are a must for when the snow is falling fast. As much as I'd love to wear some cute ballet flats or my oxfords, the weather is a bit of a nuisance. I admit that I'm ready for spring, but in the meantime, I've been inspired by winter weather. Cool tones, many layers, and an abundance of mittens, hats, and boots. As blue is my favorite colour, January has been filled with it in varying hues.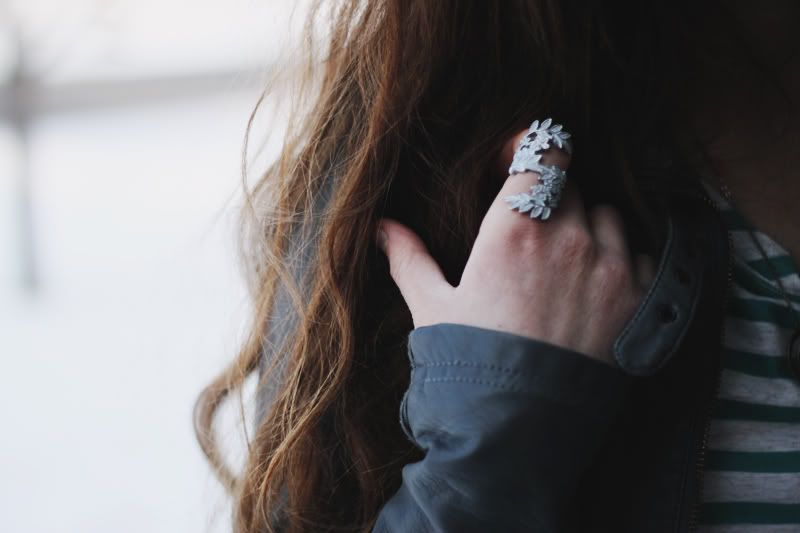 Does the weather inspire your outfits?
xo
Hannah
ps. recognize the jacket + boots? they're some of my favourites.